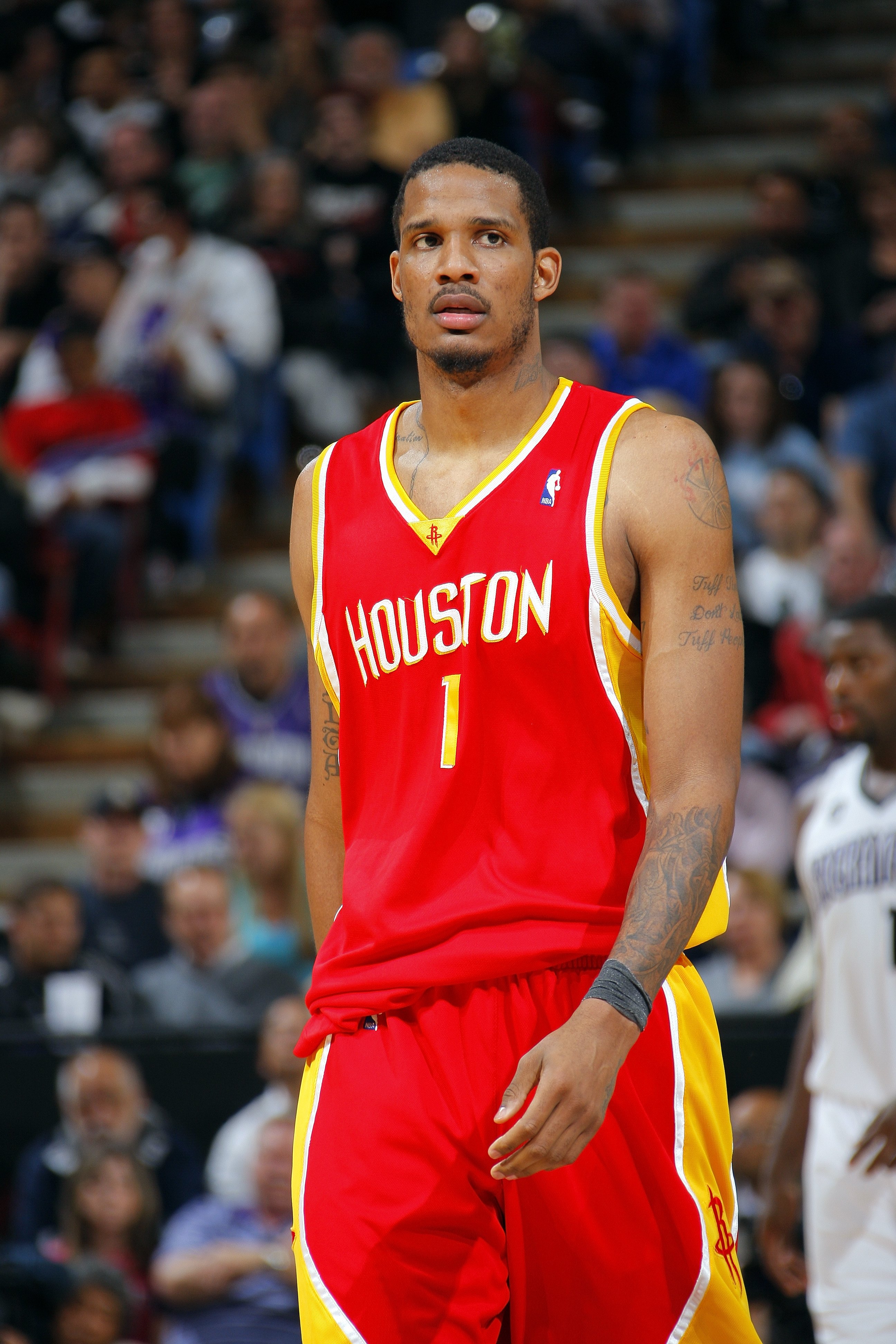 Posted by Royce Young
Update:
Our own Ken Berger of CBSSpors.com confirms that the deal is done, pending league approval.
I guess new
Hornets
general manager Dell Demps was serious about upgrading the talent and putting together a plan in New Orleans to keep
Chris Paul
. And he's not wasting any time doing it, sacrificing
Darren Collison
in a trade in order to move
James Posey
's hefty chain of a contract.
Chad Ford of ESPN.com reports
that the Hornets,
Nets
,
Rockets
and
Pacers
are talking a four-team trade that would send
Trevor Ariza
to NOLA,
Courtney Lee
to Houston, Collison and Posey to Indiana and
Troy Murphy
to New Jersey.
Goodness. Let's all let that one soak in for a minute.
At first glance, I'm having trouble finding anything all that appalling about it. It makes sense for Indiana who desperately needs a point guard and is willing to take on Posey's ugly contract to get a potentially excellent point man in Collison. The Nets don't really
need
Murphy long-term because they just drafted
Derrick Favors
, but with
Yi Jianlian
moving to Washington, the Nets could use some more scoring punch and honestly, unloading Lee is not that much of a price to pay for a double-double machine like Murphy. Plus having Murphy in front of Favors and pairing those two with
Brook Lopez
would be darn fine frontcourt.
The Rockets would get Lee, who is a good shooter and scorer to spell
Kevin Martin
and also clear room for
Shane Battier
who now can get the minutes he deserves. Not to mention they'd ship Ariza's $5.8 million off the books in exchange for Lee's $1.2. Houston clearly is looking to clear some money off the books, because a straight swap of Lee for Ariza really isn't equal in terms of a talent trade. For instance, as Ford points out, before the trade, the team was bracing for a $10 million-plus luxury tax hit. This trade would save them $28 million on the life of the contracts and $10 million this season, including luxury tax considerations. That's a good chunk of change.
And of course the Hornets, who are the most important part of this proposed trade. Demps promised CP3 he would improve the roster and here's his first stab at it. Ariza replaces Posey in the proposed trade and this would also gives Demps the flexibility to move
Peja Stojakovic
, who he surely would love to.
Though he has faults (like shooting way too much, shooting too many 3s and shooting too low a percentage) Ariza is a quality scorer and someone that Paul can be encouraged in having. Plus, the kicker: Demps is already starting to try and clear some of the dust off the shelves by moving contracts like Posey's off the books. Though if there is a question mark here, it's that one would think the Hornets could get more than Ariza in a trade that sends Collison somewhere.
Obviously New Orleans wouldn't trade Collison if it weren't certain that Paul were staying. So if there's anything to take from all this, it's that CP3 will likely be with the Hornets for at least two more years. That is, if it all goes through in the end.