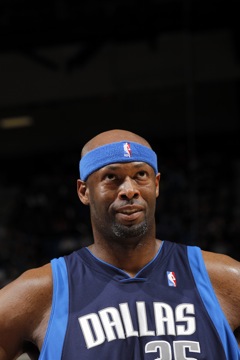 Posted by Royce Young
The
Heat
already trumped the
Rockets
once for a big man. And it could potentally happen again. Though to a much, much lesser degree.
As Ken Berger reported earlier in the week,
Miami the leading destination for recently waived free agent center Erick Dampier to land. And a report today from
Yahoo! Sports' Adrian Wojnarowski says
along with the Heat on the final list is the Houston Rockets and a potential sleeper in the Atlanta
Hawks
.
The Rockets already extended an offer to Dampier of $4 million over two years that appears he either turned down or is considering while waiting for other calls. Most likely the latter.
The Hawks were interested in acquiring a veteran big man all summer long and pushed hard for
Shaquille O'Neal
before missing out. Eventually Atlanta settled for veteran bruiser
Etan Thomas
, but adding Dampier would be a much better piece for the Hawks. Thomas isn't a legitimate rotation player, while Dampier certainly can be.
Dampier averaged six points and 7.3 rebounds in 55 games for the
Mavericks
last season. He's not the best center in the league, but he's definitely not the worst. Not as long as
Eddy Curry
is still active. Hi-oh. But in all seriousness, Dampier has always been a good rebounder and a big body that can push around with other quality big men. The Heat are probably already thinking about how he might be the best option to defend
Dwight Howard
on the block. Dampier's definitely a better option in that regard than
Joel Anthony
, Jamal Magloire or
Zydrunas Ilgauskas
.
The Rockets recently announced
they will be limited Yao's minutes
so adding Dampier would certainly be nice to play behind the fragile big man. Houston does have
Brad Miller
who was signed this summer, but when injuries are an issue, having too much help on the inside never hurts.
Why so much intrigue over a mediocre big man? One, it's still September and two, the Heat are a potential player. And three, because it's September. Wait, did I already say that?