This really isn't meant to be as mean as it comes across. Posted by Matt Moore

Adam Morrison was cut yesterday from
Wizards
camp, putting more questions out as to whether Ammo's NBA career may be over. A highly touted pick out of Gonzaga, the mustachioed youngster struggled mightily with NBA defenses that were able to defend his shooting prowess with superior athleticism. Eventualy he wound up on the
Lakers
, and won two rings as a seldom-used bench figure, often in a suit and tie.
After not being re-signed, he made camp with Washington, but couldn't hold on. It's probably a very sad day for Adam Morrison. So to boost his spirits, here are some of the happier moments from Ammo's NBA career, through the camera's eye.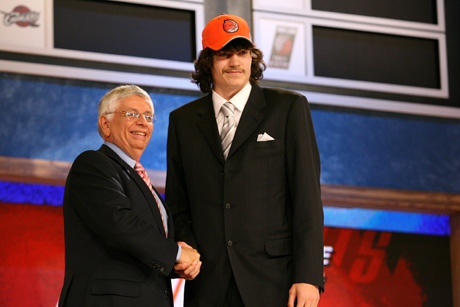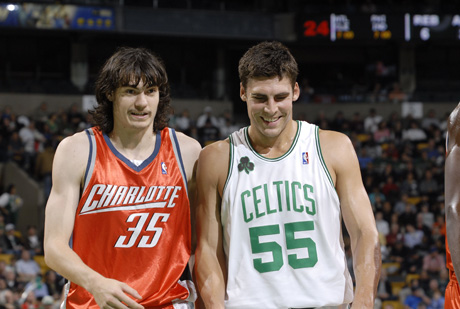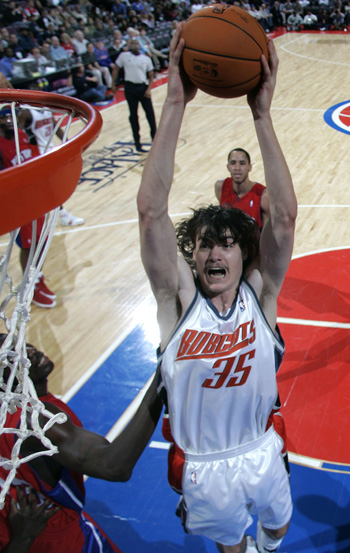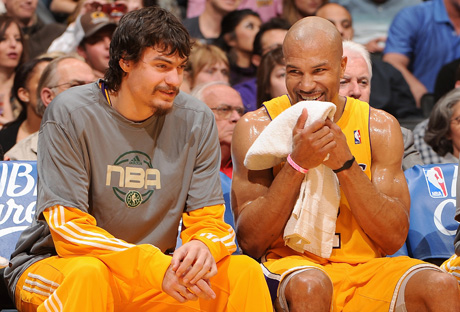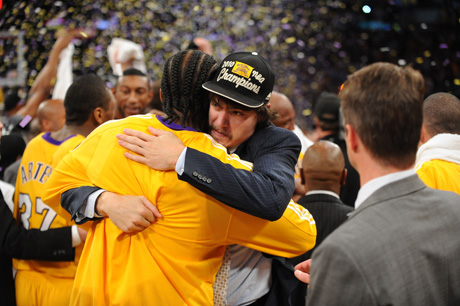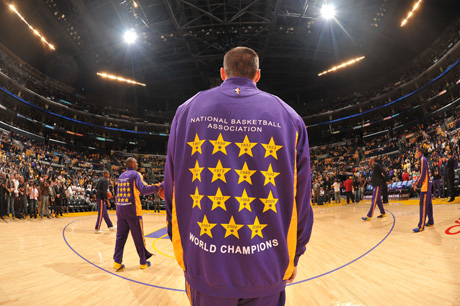 Farewell, old friend, until we meet again down the road.