Miami Heat star LeBron James wore a mouthguard with fangs during his team's game against the Orlando Magic on Friday night. Posted by Ben Golliver.
Either Miami Heat star LeBron James is in the Halloween spirit or he's lost his mind. Or both. During Friday night's home opener for the Miami Heat against the Orlando Magic, James donned a mouthguard with vampire fangs. Here's a close up look at the, um, interesting mouthguard, courtesy of
Darren Rovell's Twitpic
.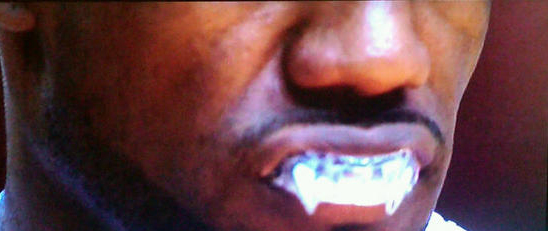 Rovell
speculated on Twitter
that perhaps the unique mouthguard could draw a fine from the league. Here's another shot courtesy of
@Jose3030 on Twitter
.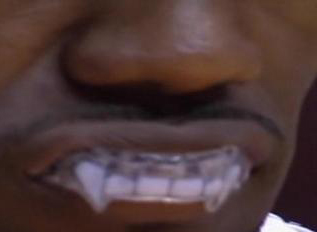 Recently, James's teammate
Dwyane Wade
said he
wanted a new nickname
. Perhaps it's time for LeBron to switch his moniker from "King" to "Count."