Pictures of the best Halloween costumes from around the NBA this year. Posted by Ben Golliver.
When it's not enforcing a dress code, tightening up the technical foul rules or threatening contraction, the NBA can be a pretty fun place. This year, players, mascots, cheerleaders and fans all got into the Halloween spirit, dressing up before, during and after games. NBA stars like
Dwyane Wade
,
Paul Pierce
,
Rajon Rondo
and Shaquille O'Neal got into the act, and Shaq easily takes home top honors for his bold attempt at cross-dressing as "Shaqueeta." Let's have a look.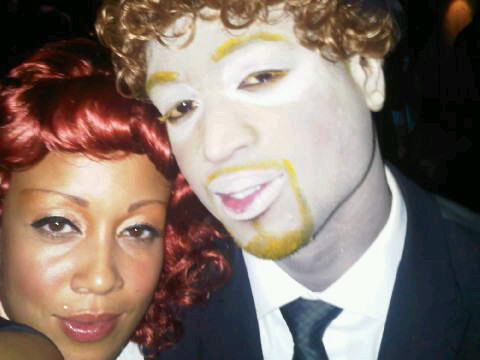 Miami
Heat
star guard Dwyane Wade dresses up as Justin Timberlake, white face and all. Via
I Am Black Bobby's Tumblr
.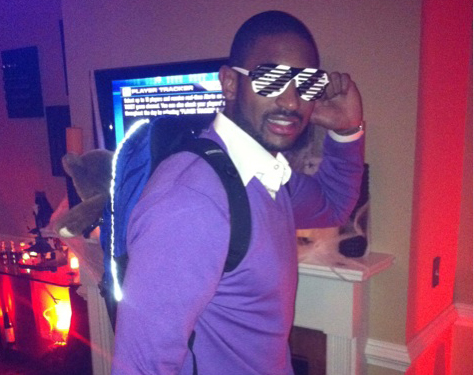 Atlanta
Hawks
forward
Al Horford
dressed up as Kanye West.
Via Al Horford's Twitter
.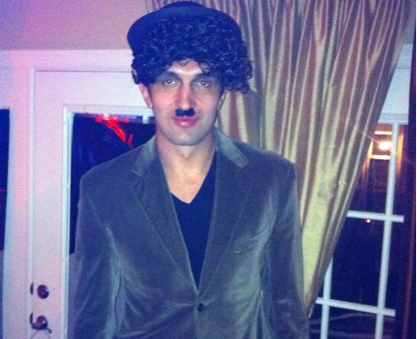 Horford's teammate, Atlanta Hawks center
Zaza Pachulia
, dresses up as Charlie Chaplin.
Via Horford's Twitter
.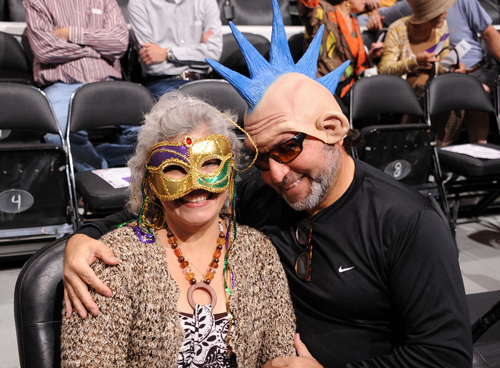 This couple is really enjoying the Los Angeles
Clippers
game. Via Getty.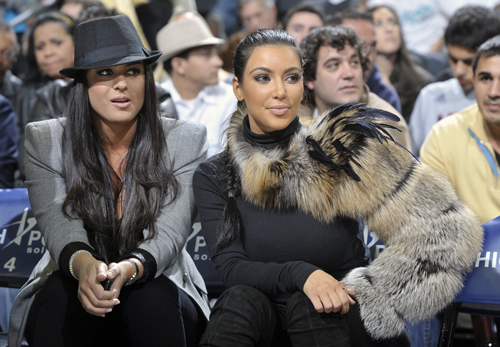 Kim Kardashian and a friend dress up (I think they are dressing up?) while watching the Miami Heat take on the New Jersey
Nets
. Via Getty.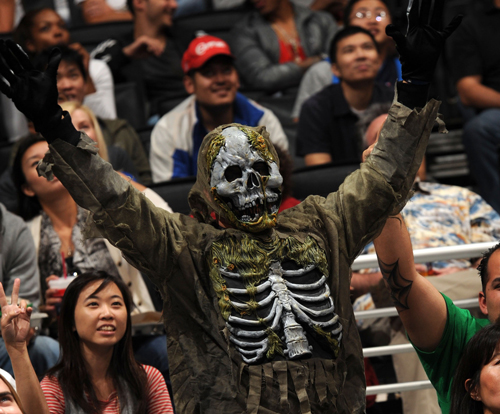 One Clipper fan decided to dress up as owner Donald Sterling. Rimshot! Via Getty.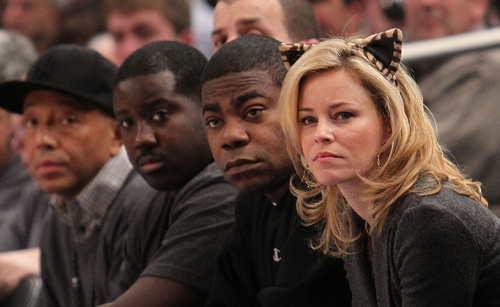 Actress Elizabeth Banks dresses up as a cat as she takes in Friday night's game between the Portland
Trail Blazers
and New York
Knicks
, along with Tracy Morgan and Russell Simmons. Via Getty.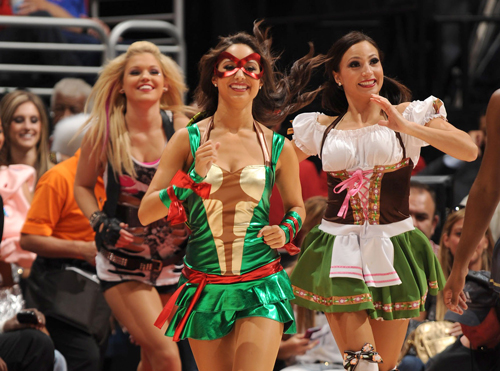 The Los Angeles Clippers cheerleaders went all out. Via Getty.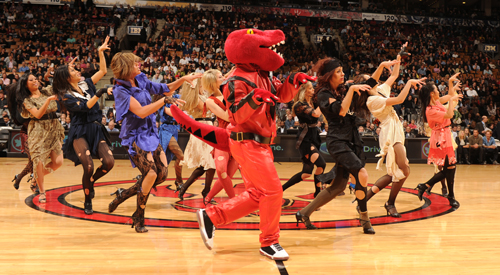 As did the Toronto
Raptors
cheerleaders, who are put through their paces by the Raptors mascot. Via Getty.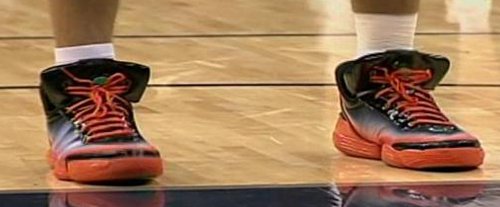 Brook Lopez
, center for the New Jersey Nets, wore black and orange shoes during his Halloween day game against the Miami Heat. Via
@Jose3030 on Twitter
.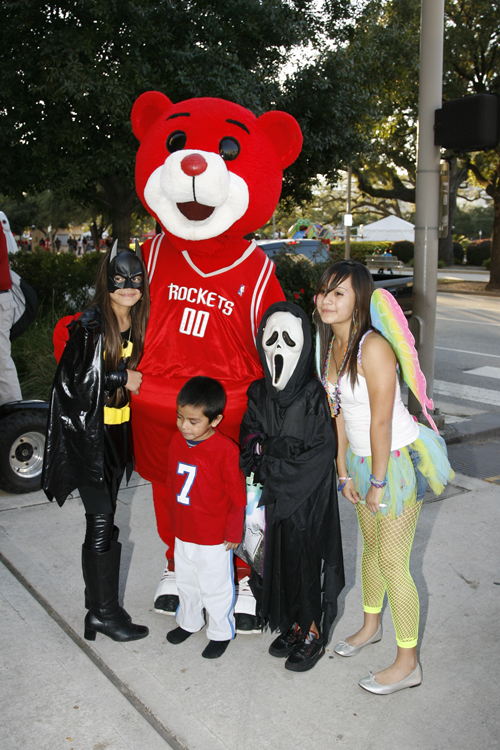 The Houston
Rockets
mascot poses with fans dressed up in the Halloween spirit. Via Getty.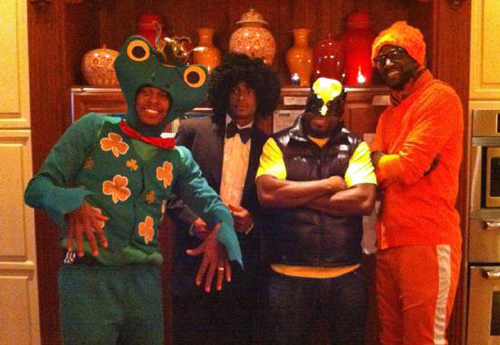 The Boston
Celtics
goof it up, with wing Paul Pierce, guard
Ray Allen
and company all decked out.
Via Paul Pierce's Twitter
.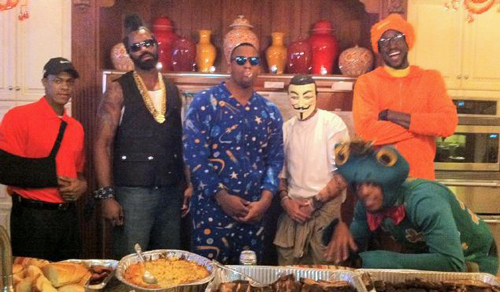 Here's another Boston Celtics team shot. This one includes point guard Rajon Rondo as an injured Tiger Woods.
Via Paul Pierce's Twitter
.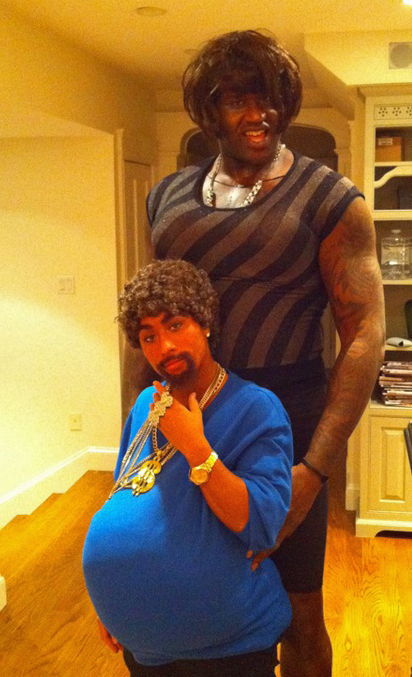 Last but not least, here is cross-dressing Boston Celtics center Shaquille "Shaqueeta" O'Neal, who crosses every line of decency in the process.
Via Shaq's Twitter
.