The New York Knicks will resume playing at Madison Square Garden on Friday after a Tuesday game was cancelled due to a problem with asbestos in the arena. Posted by Ben Golliver.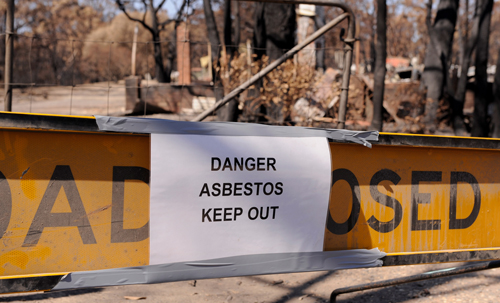 As we noted earlier
, the New York Knicks were scheduled to host the Orlando
Magic
on Tuesday night in Manhattan's Madison Square Garden, but the game was postponed due to a problem with asbestos in the arena.
Asbestos fibers are a a pretty disgusting contaminant
that, if contacted or inhaled over a long period of time, can lead to all sorts of serious illnesses like lung cancer and mesothelioma. Asbestos can also lead to a bleep load of lawsuits, so any time a building is linked to an Asbestos problem, it goes into Defcon lockdown mode until the situation can be properly investigated and resolved by air quality professionals. As such, the Garden was closed down on Tuesday to undergo testing.
Marc Berman of the New York Post
posted a statement released by Madison Square Garden that clears the arena to be re-opened for Friday night's game against the Washington
Wizards
and 2010 NBA Draft No. 1 overall pick
John Wall
.
"After receiving assurance from the city and environmental experts regarding the safety of the arena for our customers and employees, all events at Madison Square Garden, beginning with Friday night's Knicks game, will go on as scheduled. We have been working with the appropriate experts to confirm the arena is safe since debris fell during overnight work Monday. We will announce the rescheduled date for the postponed Knicks v. Magic game, in conjunction with the NBA, in the near future. We would like to thank the city for their assistance in this matter, and appreciate the patience of our fans.''
As
Ken Berger of CBSSports.com notes
, Tuesday's game between the Knicks and Magic will be re-scheduled at a later date. I tried to come up with a way to pin this situation on Knicks center Eddy Curry for about 10 minutes, but I failed. Congratulations to Eddy, this post ends right here.