The Mavericks, Hornets, and Cavs rise, while the Heat, Blazers, and Timberwolves tumble in our power rankings.
Posted by Matt Moore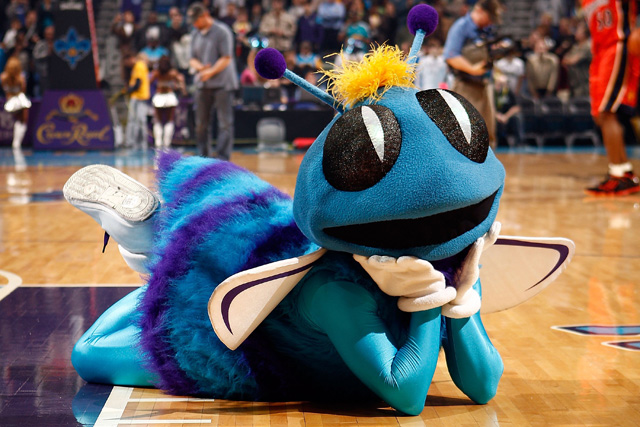 Our Power Rankings for Week 2 are out. Here at F&R, we'll give the the direct line to who was notable in the rankings from week to week. Here's three who are up and three who are down in week 2.
3-Up

Dallas Mavericks (8): Mavericks rise from 14 to 8 this week and have big victories over the Nuggets (split on a home-and-home) and the Celtics. That's a tasty platter. And for once, they're getting it done with defense. Dallas boasts the fifth best defense in terms of defensive efficiency. Combine that with a legit superstar in Dirk Nowitzki who's carrying 25.8 points per game for Dallas along with 9 rebounds. Dirk's certainly motivated. Offense needs a step up (and a step down in turnovers), but they're getting it done.

New Orleans Hornets (3): KB already told you how they're such a surprise this season, and they rightly rise in the rankings from 5 to 3. Chris Paul is awesome, we already knew that. Okafor's being a man's man, we already knew that, but don't sleep on David West. West has been consistently there for the Hornets, through last year with Paul's injury and Okafor's adjustment, and this season all he's doing is averaging 18 per game shooting 55% from the field, 6.5 boards, and 1 block per game. He's reliable, he's consistent, he's efficient, and he's just as much a part of the Hornets' success as the returning star and resurgent big. Tough week coming up for the Hornets with Portland and Dallas. We'll see if they're still undefeated last week. If they are, going to be hard to keep them out of the second overall spot (LA is still LA).

Cleveland Cavaliers (20): Eight slot bump for the Cavs this week, who, if they keep this up will be your sentimental favorite in the playoffs come April (in what could be a first-round series with Miami - yikes). The Cavs are just working. The odd thing about it? For years the Cavs have been a tremendous defensive team that couldn't get the buckets. Now it's completely flipped. Their offense is filling it up, but they're letting their opponents get to buckets pretty easy. The weird part is it isn't their at-rim defense, it's their midrange defense that's lacking. Meanwhile, though, J.J. Hickson-Gibson is your new hotness. Bizarre what a new coach can do for you. This team isn't just hanging, they're playing pretty decently, and Mo Williams and Antawn Jamison are largely irrelevant. Which means they could trade both those guys to get younger pieces and still compete.
3-Down
Miami Heat (4): A drop with a loss to the Hornets that they could have won, had they not kept handing off the ball to James Jones and Eddie House who were frozen. With Chris Bosh struggling to find his place , and both of the other stars deferring way too much, the Heat have some problems. Huge week with a rematch versus Boston on Thursday at home. Could this team have 3 losses by the middle of November? Not exactly Most Dominant Ever so far.

Portland Trail Blazers (9): A minor drop but this team is on kind of a ledge. They get outworked by the Thunder and then obliterated by the Lakers with an unimpressive push against the Raps in-between. It's hard to believe Oden is the difference in this team, and with Brandon Roy talking like he's 35 , and with OKC and New Orleans in the next week, this team will either rise or tumble under the pressure.

Minnesota Timberwolves (29): You know the road kill that makes it all the way to the lane divider? Where it manages to make some progress before having its life ended in a violent and brief encounter with a motor vehicle? That's the Wolves. The past two years they've managed to get an early win, before melting into nothingness. The Wolves were absolutely annihilated by both Miami and Orlando and look absolutely lost on both ends. Michael Beasley cares and is playing well, but in reality, there's just not a lot here for them to develop. The coaching is bad, the team is young, but it's also bad, and the overall construction of the team is bad. It's not surprising, but it's still a downward move from the first week where they just looked pretty bad versus pretty terrible.