Los Angeles Lakers center Andrew Bynum has "no idea" when he will return to the court after having surgery on his knee. Posted by Ben Golliver.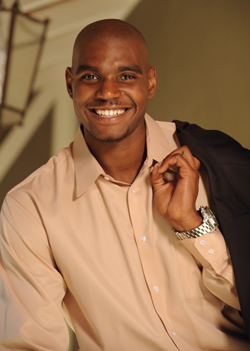 Los Angeles Lakers center Andrew Bynum has yet to take the court for the defending champions this season, as he continues to work his back from summer knee surgery. Bynum's rehabilitation has been filled with twists and turns. He has been criticized for waiting until after soccer's World Cup to undergo the surgery. He's also dealt with whispers about how hard he's working to get back, but that seems par for the course in the NBA whenever fans and media grow impatient with a player's extended rehabilitation.
Lakers.com has posted a transcript
of a brief interview with Bynum, however, that might raise the eyebrows and heart rates of Lakers fans just a touch. In the interview, conducted Wednesday evening, Bynum says he has "no idea" when he will be back on the court, that he's really only doing "straight line" running during his workouts, that he has yet to move laterally in game-like situations, and that he's not sure he will be practicing with his teammates by Thanksgiving. Bynum concludes by saying that his slow progress shouldn't be a major cause for concern.
I'm not real concerned with it, just trying to get healthy and get back. My big thing is to be in the best shape that I can be when I get out there so nothing else happens. I don't want to have a set back or regress.
A go-to comment for NBA coaches and general mangers when a player is in a situation like this is: "as long as he's back for the playoffs, we'll be OK." Most of the time, that's just lip service, and the team simply doesn't want to add additional pressure to a player that's going through a painful physical process of rehabilitation.
Given how well the Lakers have started the season, and how well
Pau Gasol
and
Lamar Odom
have held down the post in Bynum's absence, there is no good reason to rush Bynum back. The Lakers, unlike so many other teams, honestly don't need their injured big man until the playoffs. Sure, everyone involved would like Bynum healthy, and he would be an asset, but the risk/reward balance of rushing him back when the Lakers are playing so well without him is totally out of wack. While the
Theo Ratliff
knee surgery leaves the Lakers temporarily short-handed in front, that will be a blip in the radar come the post-season. Managing Bynum's health is all about the long-term play. Forget Thanksgiving. If he's not back by Valentine's Day, then it's time to get concerned.