NBA players face a tough task in preparing for a potential lockout. Posted by Ben Golliver.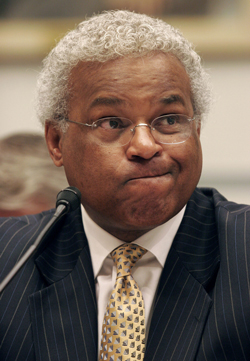 Aside from the deep panic that's enveloping South Beach, the headline of the day is the latest verbal volley in the public negotiations between the NBA and its Players Union. Billy Hunter, executive director of the players association, declared that there's
a 99% chance of a lockout coming next season
, given the strict concessions expected from the players by NBA owners despite rising profits, as covered thoroughly by Ken Berger and others over the last few months.
Hunter tells the New York Times
that the players union has created a "$175 million war chest to help players in need," which shows great foresight.
The Wall Street Journal reports
that players union executives, like president
Derek Fisher
, are thinking outside the box when it comes to financially educating their colleagues, including the recording of podcasts and distribution of instruction manuals to increase financial awareness. Is it working?
When asked how the union is encouraging younger players to save money, J.J. Hickson, a 22-year-old first-round pick of the Cleveland Cavaliers, said: "I don't know anything about that saving stuff."
Oh boy. I come not to demonize Hickson for his honesty, but to note that his straightforward admission serves as the quintessential example of why NBA owners are playing hardball, despite rising league-wide income. Their stance comes from one recently taken by NHL owners: war chest or not, there is a breaking point financially for professional athletes, and it comes far earlier than the breaking point financially for owners of professional sports teams. It's a guarantee that Hickson and players like him will know more about "that saving stuff" one year from today than they do now, by necessity, if there's a lockout. And what they find out might not be pretty. That's what owners are banking on.