Three rising and three falling teams this week as the Rockets are getting it together and the Hornets are falling apart.
Posted by Matt Moore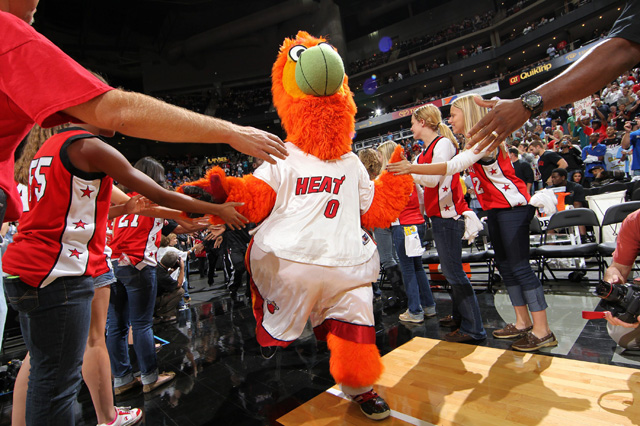 3-Up, 3-Down for this week in our
Power Rankings
:
3-Up
Boston Celtics (3):
The Celtics are doing all of this without
Rajon Rondo
at 100%
. That's insane. They're simply crushing opponents. Their ability to coast through games and still win while getting up for big games is considerable. Against the
Bulls
, the Celtics just went out and obliterated a tough team inside by going over them. Particularly,
Kevin Garnett
is assassinating people all over the floor. Last season he was limited largely to the pick and pop 18 footer. This season he's got the drop step-hook, the face-up baseline jumper, and a few driving dunks in his bag. That makes such a huge difference for this team.
Miami Heat (4):
Six spot jump for the Heat who
may
have hit the low point and started to climb back up. It's not just that they've been beating inferior competition, it's that they've been pounding them. Furthermore, Wade and James seem to be getting on the same page, while
Mike Miller
inches closer and closer to returning. Some big games come up for this team in the next week with Utah and New Orleans on the docket for a chance at redemption for the Heat. They need these wins not only to keep their momentum going, but to prove that they're able to beat, you know, good teams.
Houston Rockets (17):
Slowly but surely the Rockets continue to climb their way out of the bizarre hole they built for themselves. They've gone from the worst defense in the league to the 8th worst defense in the league. Progress! The most bizarre thing is that their performance is largely independent of opponent. They lost to good teams and bad, and they've beaten good teams (LA) and bad (Memphis) in the past week. Still in a hole, but starting to climb out.
3-Down
Los Angeles Lakers (9):
A four-spot drop for the Lakeshow this week after a four-game losing streak stretched from last week to this one. But a win over the dreadful
Kings
and a post-rankings win over the
Wizards
are just what the Yellow and Purple needed to get things going again. This team is tired, largely because of a lack of depth.
Andrew Bynum
may be back in a week, which would also help. Of course, me getting a pot of gold from a rainbow would help too, and both have about the same chance of happening, given Bynum's injury recovery history.


New Orleans Hornets (10):
If everything went right for the Hornets in the first eight games, everything has gone wrong in the last 8.
David West
isn't dominating but getting the ball a ton,
Chris Paul
is too passive, the defense has fallen off, and
Jarrett Jack
was not a magical improvement, but instead has been a curse so far. With all the off-court turmoil, this team needs a reassuring run to staunch the bleeding.


Oklahoma City Thunder (12):
Yeah, we don't get it either. The team has simply been inconsistent. Time to bring it up. Coach of the Year curse?
Check out the rest of
the Power Rankings here
.