Posted by Royce Young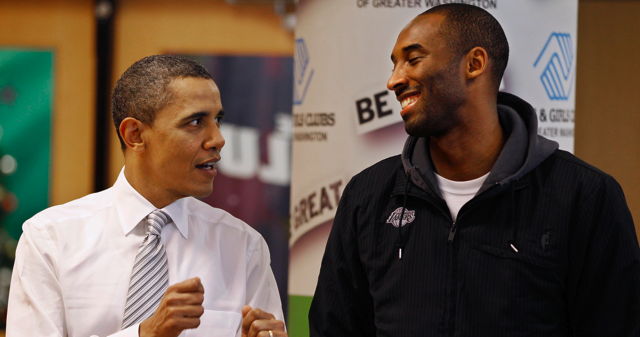 The 2009-10
Lakers
met with President Obama yesterday, which happened to only be a few days after
Derrick Rose
and the Chicago
Bulls
beat Los Angeles 88-84.
Obama you see, is a Bulls fan. So naturally, the president saw an opportunity to zing Kobe. What Obama probably wasn't ready for, was for Kobe to zing him right back.
Via ESPN LA:
Derrick Rose may have your number," President Obama lightheartedly jabbed at Kobe Bryant as the team posed for a photograph after presenting the president with an autographed replica 2009-10 championship banner, like the one that hangs at Staples Center.

"I said, 'If he calls that number, I'll be sure to pick up after the fifth ring,'" Bryant quipped back -- referring, naturally, to the five championship rings he has.
And boom goes the dynamite.