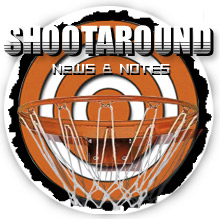 Jackson backs the Celts, Clips cling to Griffin, and the Hornets may stay in New Orleans. Well, probably not, but all that and more in today's Shootaround.
Posted by Matt Moore
The Clippers think they're keeping Blake Griffin "forever." Which is a nice sentiment, but there's zero guarantee the Clippers' current GM saying that will still have a job when Griffin needs to be extended, and with Donald Sterling not likely to be leaving, there's always a chance Griffin may just decide to go somewhere with a better "not having Donald Sterling as an owner" situation. As far as the team winning when Griffin's extension comes up, we've heard that song and dance before in Clipperland many, many times.