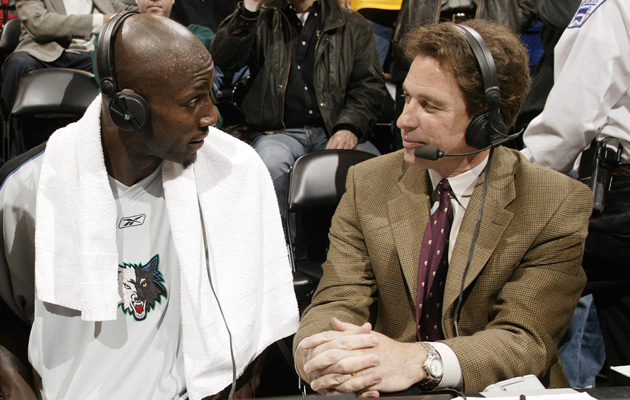 Kevin Harlan of CBS Sports and TNT discusses the Timberwolves' resurgence.
(Getty Images)
By Matt Moore
Kevin Harlan is a staple of NBA life for fans. He's been calling NBA games for 23 years. So his perspective on ridiculous condensed season is pretty insightful given how connected he is to the league and its players. So we talked to him on the CBSSports.com NBA podcast. We also touch on the Timberwolves who he was play-by-play for for many years, and about
Kevin Love
being "the best power forward in the NBA" in Harlan's eyes, and we look forward to March Madness, which you can see on CBS and the Turner Sports family of networks this month.
You
can download the podcast here
, and
it's available on iTunes as well
, so be sure to subscribe.
Click here to pop out the podcast
into its own window and continue surfing the information superhighway.