Posted by Royce Young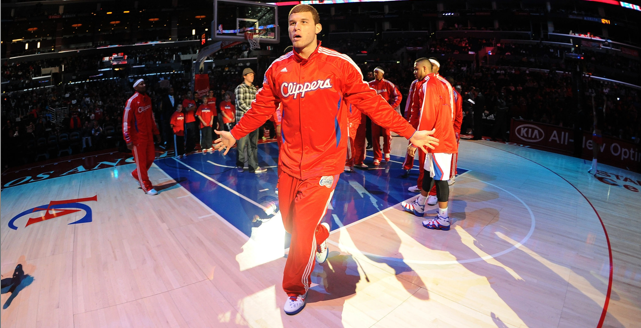 Some are saying the 2010-11 NBA season might've very well been the best in league history.
History
. What better way to top that off than with a debilitating lockout where players and owners haggle over money? Momentum!
But despite all the depressing lockout stuff, there's no doubt this past season was pretty special. It all started with a wild free agency period that was capped off with a one-hour special and a preseason celebration party in South Beach. It finished in that same place but instead with the
Mavericks
being the team that took their talents there.
It really was a pretty remarkable season. The NBA grabbed its highest ratings since the Jordan Era, had an amazing All-Star Weekend in Los Angeles, saw the rise of a bundle of young players that will carry the league to great places over the next 10 years and had polarizing teams and figures that had people talking constantly. I don't know that 2010-11 was the best ever, but for sure, it was really darn good.
And what better way to send it off than arbitrarily trying to wrap it all together in a list of 10 neato plays? There's no better way, that's what.
There were some pretty difficult omissions. Like
Paul Millsap
's
11 points in 28 seconds
. Or
Emeka Okafor
's
crazy buzzer-beater
. Or that one
Brian Cardinal
thing he did that one time. Like any top 10, there were some tough cuts and I'm sure you'll disagree. Regardless, here are my top 10 moments from the season and 10 really good reasons why a lockout would totally suck.
10. Touchdown, Wade to LeBron
LeBron was a wide receiver in high school at St. Vincent - St. Mary. But I don't think
Dwyane Wade
was ever a quarterback. This play is pretty much what people were dreaming about the second LeBron announced he was teaming up with Wade. Two incredibly skilled players with stupid amounts of ability hooking up for a ridiculous play. Hate the
Heat
all you want, but you know you loved this play.
9. Taj has a moment, or two
It started with one of the ultimate posters of the season. Two hands, right over Dwyane Wade. It was so dirty that even Wade's children were giving him grief over it. Then he went ahead and followed that up with a follow-up finish in punctuate Chicago's Game 1 Eastern Finals win. Every time I watch these two dunks it makes me want to scream like I'm
Carlos Boozer
.
8. Love sees 30-30
Really, the top
Kevin Love
highlight from this season is probably
his failed high five
with
Wesley Johnson
. But I'll just recognize Love here with his second best moment of the season -- the first 30-30 game in, well, about 30 years. Love humliated the
Knicks
with a 31-point, 31-rebound effort doing something that no one has done since Moses Malone. Just look at that again: 31 points, 31 rebounds. Love was pretty unreal all season but that is just
really
outlandish.
7. The game that never ends
With the stakes high, the
Thunder
and
Grizzlies
needed 63 minutes of basketball to settle Game 4 of the Western Semifinals. Memphis led the series 2-1 after Oklahoma City blew a big fourth quarter lead in Game 3. What's crazy is that Memphis led by 18 in the first half of this game.
But the Thunder held a seven-point fourth quarter lead and finally lost it after
Mike Conley
hit an impossible 3 over
Kendrick Perkins
. Then Grievis Vasquez doubled down on the insanity by dropping another game-tying 3 in the first overtime. Eventually
Kevin Durant
and the Thunder wore down Memphis and took the game 133-123 and used that to top the Grizzlies in seven to move on to the Western Finals.
6. Indiana starts the third 20 for 20
How does 54 points in a half sound? Pretty good, right? Well, what about 54 in a
quarter
? That sounds like a pretty good number for an entire game if you're the Butler Bulldogs.
The
Pacers
started the third quarter against Denver 20-20 and would've had a perfect quarter had
Mike Dunleavy
not missed with a couple seconds remaining. For a team though to hit 20 consecutive shots? An entire
team?
If I'm George Karl and the
Nuggets
, at that point I'm not even guarding them just to see how many in a row they can hit.
5. Reke, from pretty far out
It looked like
O.J. Mayo
had just hit a nasty backbreaker for Memphis against the
Kings
. The Grizzlies went up one with 1.5 seconds left and Sacramento didn't have any timeouts left. No bother for Tyreke though as he launched from behind the halfcourt line and drilled a game-winner as time expired.
Still though, the most impressive part of this is the sixth sense from
Donte Greene
. He's entirely on the court already celebrating before the shot dropped. What would he have done if it had missed? I guess he just knew it wouldn't.
4. Coming back is easy to do for Dallas
Worst thing you can do: Put the Mavericks in a double-digit hole in the fourth quarter. Dallas had already pulled off two impressive comebacks against the Thunder and
Lakers
, but its Game 2 triumph over the Heat is really what won the Mavs an NBA title. Trailing by 15 points late after a Dwyane Wade 3, the Mavs turned it on with Dirk scoring the team's final nine points in the last two minutes to steal a game in Miami and probably a trophy right out from under LeBron and the Heat.
3. I believe that I just saw a man fly
Don't get in
J.R. Smith
's way. He won't just dunk over you, he'll dunk through you. With two hands.
2. Durant, Haywood and oh my goodness
Magic
Johnson said this was the greatest postseason dunk ever. And considering the circumstances -- Game 2 of the Western Conference Finals -- he might have a point. Durant's Thunder were off to a bit of a slow start against the Mavs and faced falling into an 0-2 hole. But Durant woke up the team by throwing down right over
Brendan Haywood
.
Durant picked up a technical after the dunk for having some words for Haywood, but if I were the officials, I'd have just kicked Durant and everyone else out, because he basically turned out the lights right there.
1. Blake Griffin
Take your pick. Over Mozgov. Over Gallinari. Over a car. Oops from Baron, oops from Bledsoe, oops from Mo. The 2010-11 regular season was really kind of the season of Griffin and how he took over the world with YouTube highlights. No player has made people buzz quite like Griffin. Night to night, you had no idea what might be coming. When Blake Mania was reaching its peak in January, I think we all thought he might dunk over
Andrew Bynum
and
Pau Gasol
if Gasol was standing on Bynum's shoulders.
I still don't think we've seen the ultimate Blake Griffin highlight. And when it comes next year, that just means we'll have 2011-12's best moment. If there is one. Oh please for the love of James Naismith, let there be one.