The San Antonio Spurs and Portland Trail Blazers are reportedly discussing a trade involving All-Star guard Tony Parker. Posted by Ben Golliver.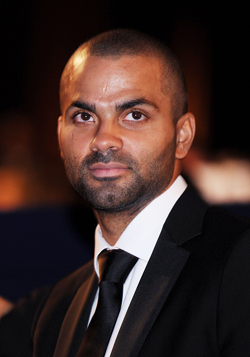 There continues to be billowing smoke around San Antonio Spurs All-Star guard Tony Parker. But is all the talk legit?
On Tuesday, we noted
a report that Parker was being shopped to the Toronto
Raptors
and Sacramento
Kings
. Earlier Wednesday, we noted that
the Spurs denied Parker was being shopped
.
Just hours after that denial, though,
HoopsWorld.com reported
that the Spurs nearly consummated a trade with the Portland Trail Blazers involving Parker.
The San Antonio Spurs and Portland Trail Blazers nearly completed a blockbuster trade on Wednesday afternoon, but the deal fell apart in the late stages. San Antonio was prepared to ship Tony Parker and the #29 pick to Portland in exchange for Andre Miller, Nicolas Batum and the #21 pick, but the trade died when the Spurs insisted that Richard Jefferson somehow be included in the deal. Other players would have been included in the trade to make salaries work. Talks have quieted for now, but they could pick back up tomorrow if one of the teams has a change of heart.
CBSSports.com's Ken Berger then reported
that the ongoing chatter is simply San Antonio attempting to gauge Parker's value on the open market.
Spurs officials continue to do what they're paid to do -- find out what their players are worth on the trade market. That's all the Tony Parker speculation is, several rival execs believe. "You know and I know they're not trading Tony Parker," one GM said. "You can't get anything close to equal value for him."
With Parker on the books for big money and
George Hill
waiting in the wings, the Spurs are smart to shop Parker. Usually, though, the rumor mill surrounding the Spurs is almost nonexistent. The franchise is known and praised for its secrecy and this week's worth of chatter is certainly out of the ordinary.
One thing is for sure: attempting to include Jefferson radically alters any Parker deal. He's owed roughly $30 million over the next three seasons. To match salaries, a team taking on Jefferson and Parker must be way under the salary cap or able to send out roughly $20 million in salaries that don't include long-term money. Not many teams fit that bill.